"Going in Circles" - Polished Sterling Silver Ring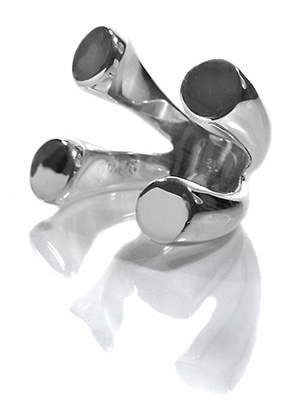 Price: $165.00






Title: Going in Circles

Material: Polished Sterling Silver

Description: A certainly unique, contemporary
design, this "Going in Circles" ring wraps around
from the bottom of the finger, placing the individual
circles perfectly on either side of the finger. Surely
like nothing you've seen before, this ring has
an elegant, yet industrial feel and will generate
plenty of compliments! We recommend wearing this
ring either on the middle or ring finger where the
silver circles can rest safely and securely between
the fingers.

Sizes Available: 8

Dimensions: 1/8" height from the top of finger x 1" width
This ring is non-adjustable.

Note: If you do not see your size listed above, please give us a
call to place a 'Special Order'. Our phone number is listed at the
top of the page.