Olivewood Giraffes - Zimbabwe - SOLD OUT! - Get on our wish list!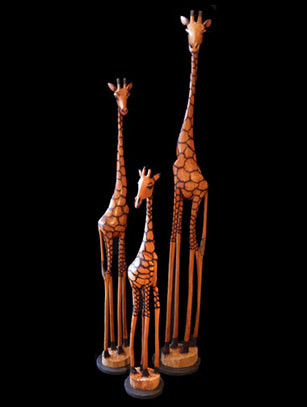 Price: $0.00








SOLD OUT!

Title: Olivewood Giraffes

Material: Olivewood

People: Various Zimbabwean artisans

Country: Zimbabwe

Description: These giraffes are hand-carved from a solid
piece of Zimbabwean wild olive wood. The patterns are
burned or carved in, so they won't fade away. Each giraffe
is carefully mounted on a base for added stability.

Please call us with any questions or if you would like to be
added to our wish list! If/when we get more in, we can
email/fax/snailmail a picture to meet your specific needs.